AV2 Let's read
Each hardcover title includes audio, videos, and more.
Get more with media-enhanced books.
Media enhanced books developed specifically for young readers
AV2 K–2 Nonfiction
Each K–2 nonfiction AV2 title includes a code allowing access multimedia features. Users can access weblinks, videos, activities, and more.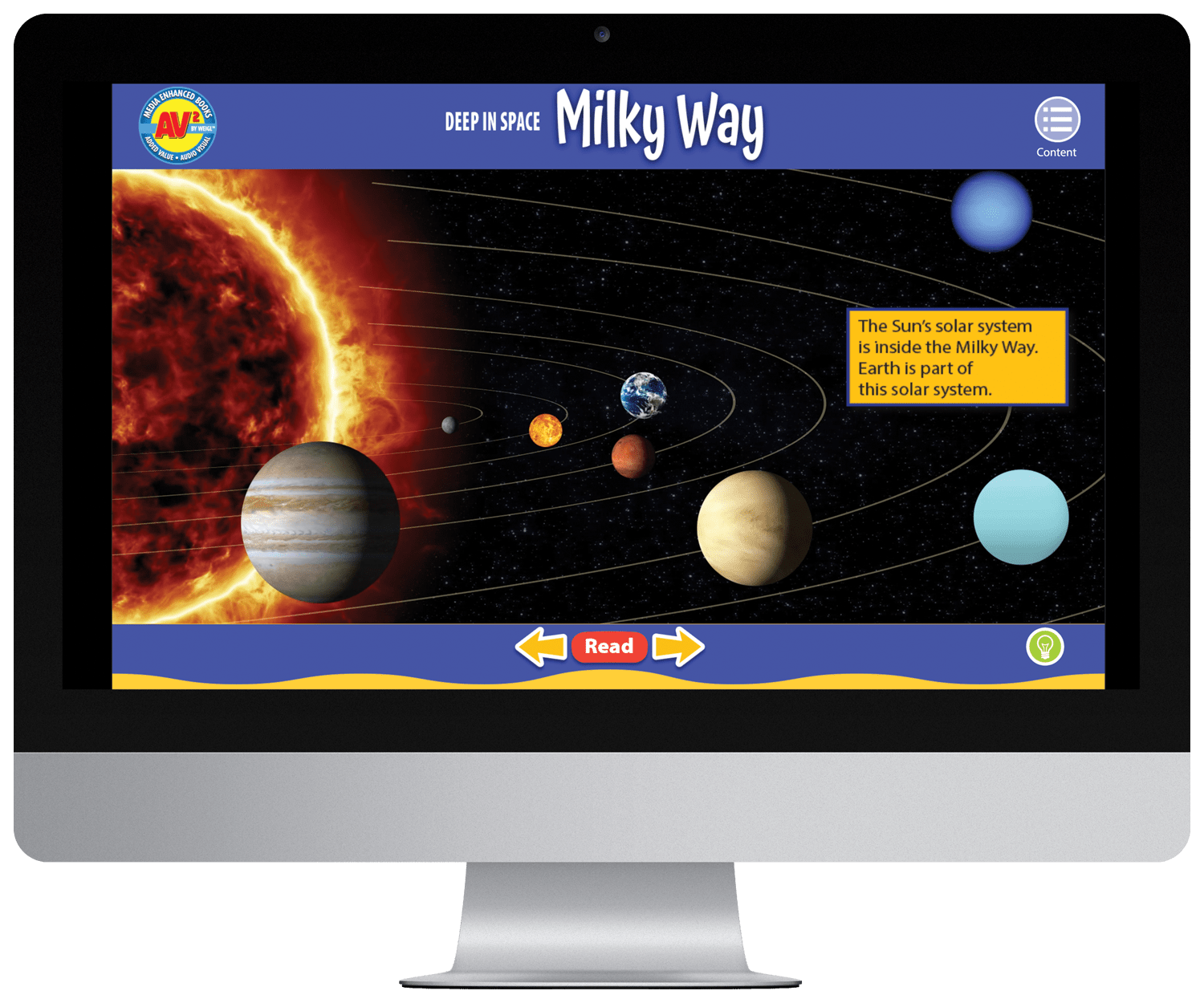 Your K–2 nonfiction AV2 books come alive with...
AUDIO Listen to the entire book read aloud
VIDEO Live videos and animations allow users to view educational videos connected to the text.
OPTIMIZATION for iPads, tablets, whiteboards, computers, and much more
HARDCOVER BOOK This unique media enhanced book has a code on page 2 to unlock the digital features